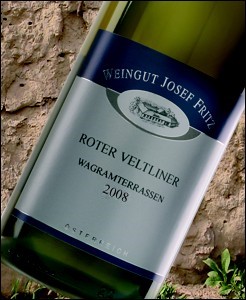 Welcome
to
Weingut Familie Fritz
- a traditional family winery with a modern approach to winemaking.
Our estate is located in the district of
Wagram
. It is a family enterprise
in the fifth generation
.
Our vineyard holdings total
10 hectares
, comprising the best single vineyard sites of the area - rieds Steinberg, Sätzen, Kobelberg, Schafberg, Liebezellern, Hundsberg, Drausatz and Schlossberg.
As
mild Pannonian air
currents meet slightly harsher air from the Weinviertel north of Wagram, they create a favorable microclimate that supports the cultivation of wine grapes in this area.
The
Wagram
is a
windblown-sand
deposit dating back to the earliest Ice Age. The mighty
loess driftings
constitute perfect prerequisites for viticulture and the construction of wine cellars.